Patoka Lake Hiking Trails
Hiking at Patoka Lake State Park is a great way to get outside and enjoy the outdoors! The Patoka Lake hiking trails are a great way to explore nature.  Some of these trails are quite easy while others can be more challenging.
About Patoka Lake Hiking Trails
The hiking trails are located on a peninsula that is just north of the Patoka Lake Nature Center. You will find parking at the nature center and from there you will find a bunch of different trails. Basically you can pick your adventure because the trails intersect a lot. One of the highlights is Totem rock, which is a large rock shelter that is worth checking out.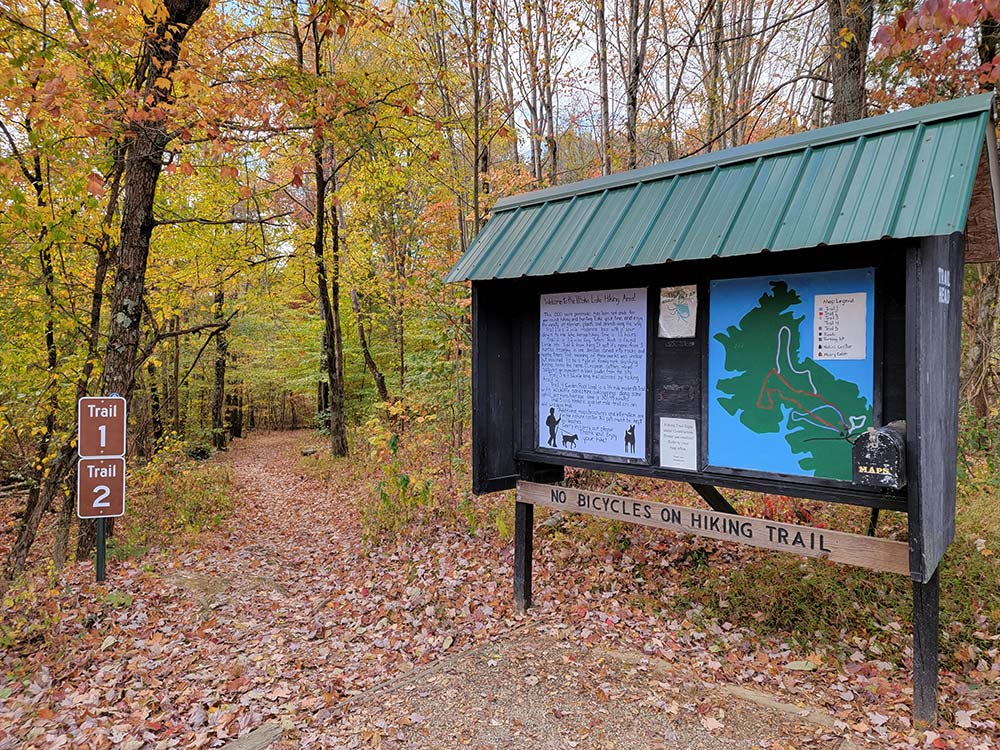 Birders will love the Trails
If you're looking for a great bird watching spot, be sure to check out the Patoka Lake Hiking Trails' "Birdwatching Spur," located at the far northern end of the peninsula. Whether you're an experienced birder or just starting out, there are plenty of beautiful birds to see here in all seasons. So strap on your hiking boots and get ready for an adventure!