Patoka Lake Disc Golf Course
The Patoka Lake Disc Golf course is a ton of fun and free to all ages.  You can buy discs at Patoka Station which is located right before the entrance to Patoka Lake.
About Lake Disc Golf Course
The Disc Golf was created in 1985 and is and 18 hole golf course.  It can be described as moderately hilly and moderately wooded.  It is a total of 5252 feet and the Par for the course is 64 tosses.
The rough is rough.  Overall the course is really fun to play. 
It doesn't cost anything to play the course, but you do have to pay normal park entrance fees.
Patoka Lake Disc Golf Course Map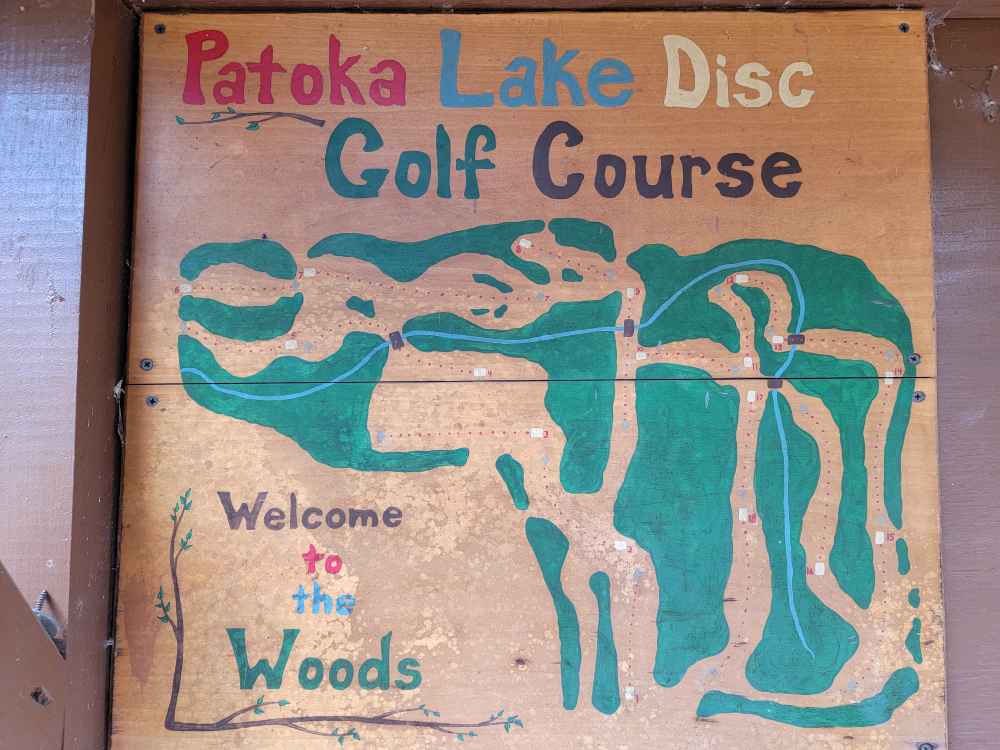 Click below button for more detailed Golf Course Map