Best Patoka Lake Restaurants
Discover the best places to eat near the lake, and plan your next meal with our guide to Patoka Lake restaurants.
Patoka Lake Area Restaurants
If you like barbecue, burgers and that kind of stuff, and want a casual dining experience (indoor or outdoor), then Benny's Off The Water is a good restaurant.  Located just outside the main Patoka Lake entrance.
For some convenient take-out options check out the Grab-n-Go Grill at Patoka Station (just outside the main Patoka Lake entrance) for pizzas, sandwiches, burgers, etc. The floating store at Patoka Lake Marina (on the water) offers pizzas to order, as well as some hot and cold foods.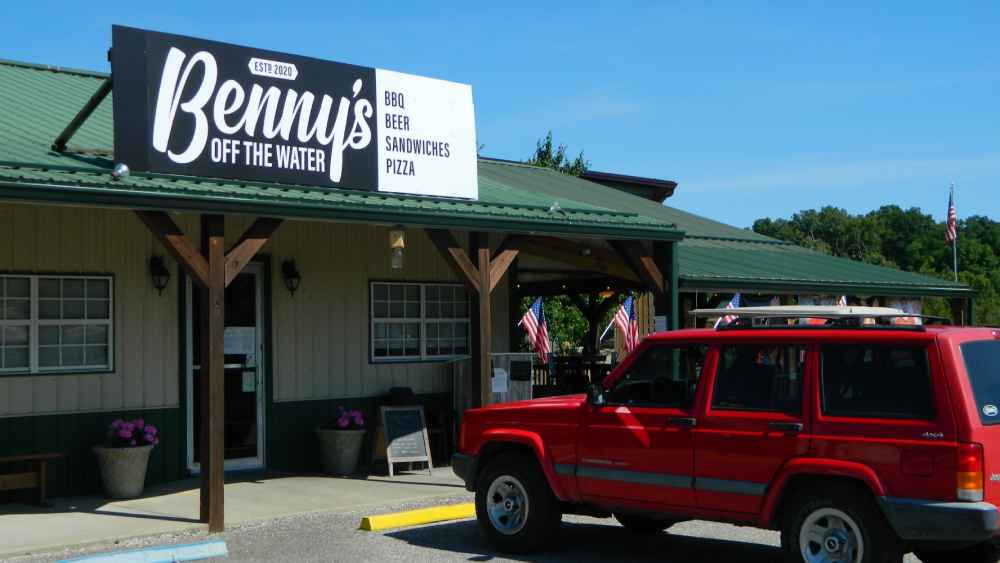 French Lick Area Restaurants
French Lick and West Baden Springs are located about 10 miles north of Patoka Lake, and these charming small towns offer a wide variety of restaurants. In the town centers, and at the two historic hotels, visitors will find eating establishments offering things like sushi, German fare, pizza, Chinese food, Italian food, and more. Restaurants styles range from take-out to fine dining. 
The larger town of Jasper, Indiana is about 15-20 miles west of Patoka Lake. Here you'll find many more nice dining options, including several chain restaurants, as well as some really good locally owned eateries, like the famous Schnitzelbank.