"Explore the best of Patoka Lake fishing with over 8,800 acres of water to choose from. Enjoy the thrill of catching a variety of fish with periodic stockings, making Patoka Lake, a prime destination for anglers of all skill levels."
Many Fishing Opportunities
You can bank fish, fish off of a dock, or fish by boat. Fishing Boats are available at Patoka Lake.   Learn more about Patoka Lake Boat Rentals.
There is also a dedicated Fishermans campground in addition to a backpackers campground that are both near the water.
You will need an Indiana Fishing License at Patoka Lake. Those are available for purchase at the main park office that is located right before you enter the park's pay gate.
To learn about current conditions, there is a great Patoka Lake Fishing Facebook group here.  https://www.facebook.com/groups/238855744212152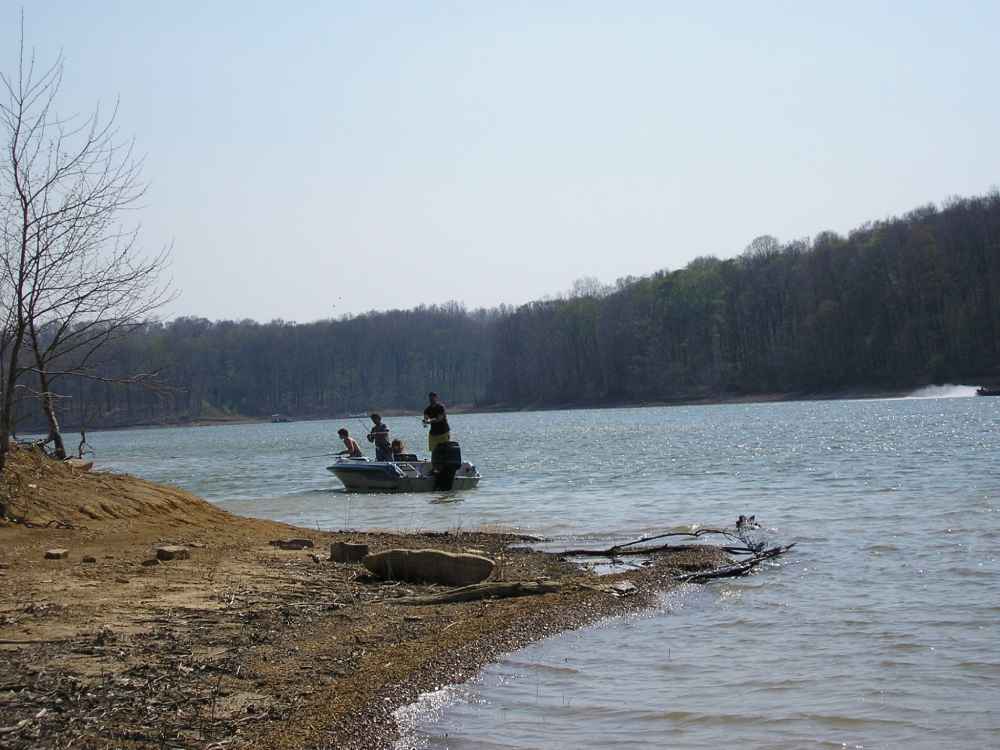 Patoka Lake Fishing - Common fish targeted

Patoka Lake hosts many tournaments each year and these are usually Bass Tournaments.

Patoka Lake has a lot of Crappie. There are both Black and White Crappie located at Patoka Lake.

People love to catch Bluegills. Especially the kids.

Walleye have been introduced to Patoka Lake several times in the past

Patoka Lake has had Stripers introduced several times. A lot of people fish for them here.
You can get bait at the marinas or at the gas station that is located on the top of the hill before you go through the entrance gate.